The Gardener – Enchanting and Beautiful Love Poems by Rabindranath Tagore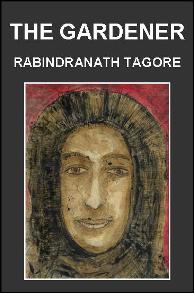 FREE BOOK! This book is available for a free download because its original copyright owned by the Macmillan Company has expired.
Title: The Gardener – Beautiful Love Poems
Author: Rabindranath Tagore
Level: Beginner
| | |
| --- | --- |
| | Download a friendly pdf version of 'The Gardener' for easy printing, reading and forwarding. |
| | Download a photographed copy of the original book courtesy The Internet Archive. |
Book Summary – The Gardener: Love Poems by Tagore
"Trust love even if it brings sorrow. Do not close up your heart. The heart is only for giving away with a tear and a song."
– Rabindranath Tagore in "The Gardener"
"The Gardener" is an enchanting collection of beautiful love poems by Rabindranath Tagore that is sure to pull at your heart-strings.
Set against the backdrop of life in the Bengali countryside, these short love poems capture the deepest of emotions – those that we have all felt at one time or another, but were never able to adequately express.
Tagore writes in a simple and easy to follow style, and were it not for some archaic English words scattered among the verses, one would not know that this genius poet was separated from us by over a 100 years.
Although both the "Gitanjali" and "The Gardener" were published in 1913, many of the poems in the Gardener were written much before the spiritual verses of the Gitanjali.
One can chart the tragic transition from the sensual love poems of "The Gardener" to the prayers of Gitanjali, brought upon by a gut-wrenchingly painful period in Rabindranath Tagore's life; during which he lost his father, wife, daughter and a son in quick succession.
Enclosed below is delightful sample of one of the many beautiful poems found in this book:
MY DARLING!

It was in May. The sultry noon seemed endlessly long. The dry earth gaped with thirst in the heat.

When I heard from the riverside a voice calling, "Come, my darling!"

I shut my book and opened the window to look out.

I saw a big buffalo with mud-stained hide standing near the river with placid, patient eyes; and a youth, knee-deep in water, calling it to its bath.

I smiled amused and felt a touch of sweetness in my heart.
<< More FREE BOOKS by Rabindranath Tagore! | Spiritual Bee Home | Bookstore >>
Recommended Reading – Spiritual Wisdom from Rabindranath Tagore!
Why is Nature So Beautiful? Why Does It Fill Us With Joy and Peace?
Why We Must Be Thankful for Difficult Times
Powerful Motivational Words that Renew your Spirit in Difficult Times
What Can a Child Teach Us About Failure?
Beautiful Life Poem – Life is Short, Keep that in Mind and Rejoice
A Prayer to Elevate the Mind and Soul
Why are Temples and Monasteries Built on Cliffs and Mountain Tops?